The Most Delicious Designs
Hand made chocolates and cakes from renowned pastry chef Kristy Choo.
Please contact us to arrange pastries for your celebration, restaurant or event. We can't wait to meet you.
Available Soon
Check back very soon. We hope to have lots of ship ready goodies available to purchase online before the holidays. We can't wait for you to try them!
Chocolate Boxes
Delicious Chocolates starting at $15
Macrons
Splindit Macrons begin at $15
Gift Boxes
Or get an assortment of treats $10+
Jin Patisserie – Kristy Choo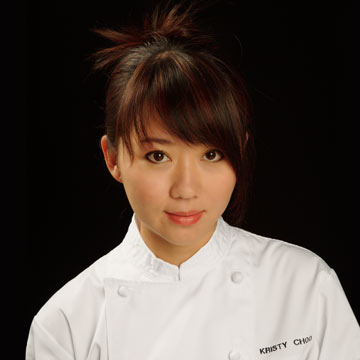 Kristy Choo, proprietor of Jin Patisserie, learned about food while growing up around her mother's food mart in Singapore. However, it wasn't until she was traveling regularly to Japan as a flight attendant that she learned to appreciate the concept of cuisine. Hoping to explore the ways in which food offers life enhancement (in addition to mere sustenance), Kristy left career and continent behind to attend San Francisco's California Culinary Academy. There she discovered that her creative passions emerged in the oeuvre of patisserie… and cakes and chocolates became her primary medium of expression.
Guests enjoy Jin Patisserie's friendly service, fine French teas and delectable treats. Behind the scenes, however, is a state-of-the-art kitchen staffed by an extraordinarily talented crew working hard to ensure that every guest's experience is nothing short of sublime.
We hope you will visit us soon…
Services
Catering
Catering to functions big and small, featuring beautiful cakes and candies for your next occasion.
Events
Offering artisan treats, hand crafted to best suit your event. Parties, Weddings and Corporate
Wholesale
We create world class desserts for restaurants, airlines and more.
Come Visit Us
Please be sure to visit our tasting room. We would be delighted to meet you.
Leave us a message
5741 Buckingham Parkway, Suite D
Culver City, CA 90230

1 (310) 399 8801
Hours:
Tues - Sat 11:00 am - 6:00 pm, CLOSED SUNDAY
Monday hours may vary, please call.